Volunteer Opportunities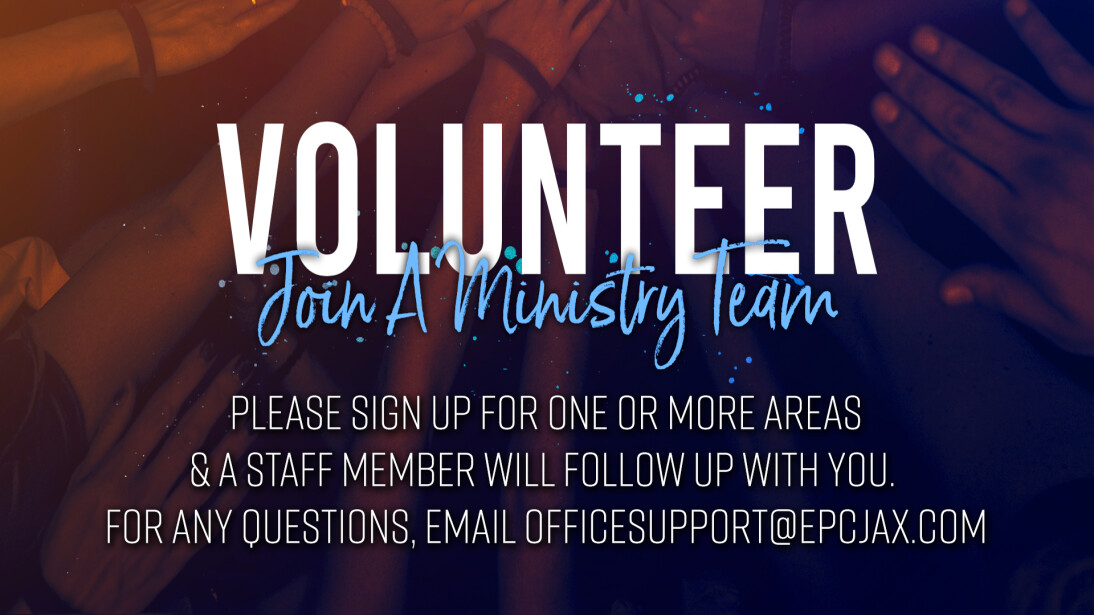 We always have opportunities to serve here at East Pointe!
Here are the current ministries looking for Volunteers.
Children's Ministry
Contact: Pastor Phil Thompson |
KidsPointe Greeters
KidsPointe Tech Team
KidsPointe Teachers
Guest Experience Team
Contact: Pastor T |
Greeters
Parking Lot Team
Guest Services
His Hands Are Speaking Ministry
Contact: Mark Yoachum Or Dave Emerson |
Scriptural Service Projects
Audio/Video Team
Contact: Justin Locke |
Computer Production
Light Production
Camera
Please email us today and we would love to plug you right in!