Giving At East Pointe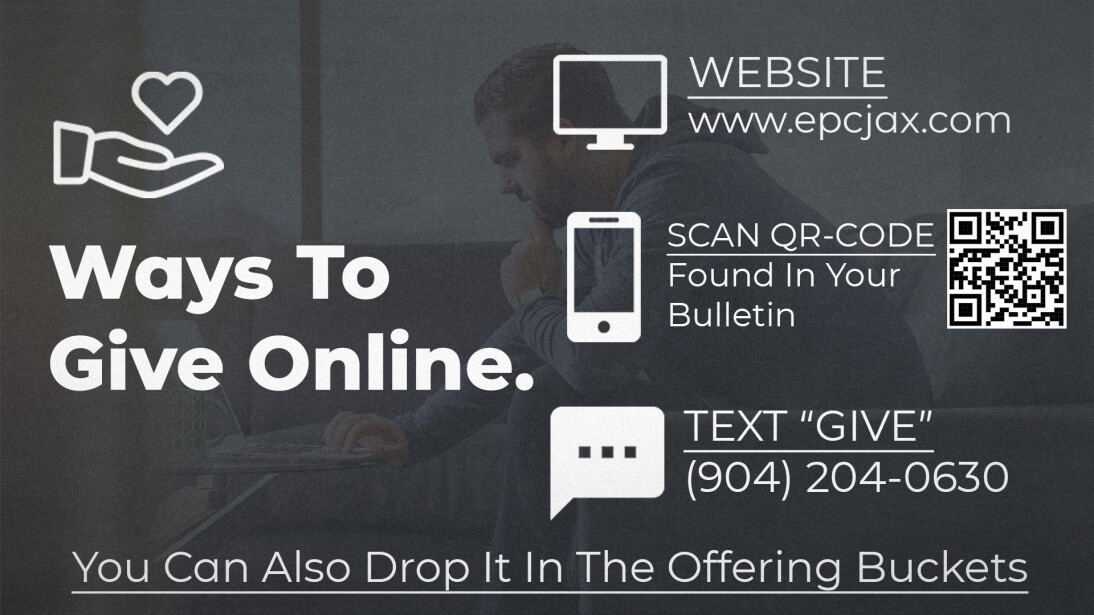 WHY SHOULD I GIVE?
Trusting God and putting Him first in your finances declares a blessing over your life. God tells us to test him in bringing the whole tithe and see if He will not "

open for you the windows of heaven a

nd pour out for you such blessing t

hat there will not be room enough to receive it.

" (Malachi 3:10).
Your giving at East Pointe Church will allow us to reach others and increase their awareness of the Good News, the Gospel of Jesus Christ.
HAVE QUESTIONS?
If you have additional questions concerning giving or donations, please call East Pointe Church at 904.641.8323 or contact us at