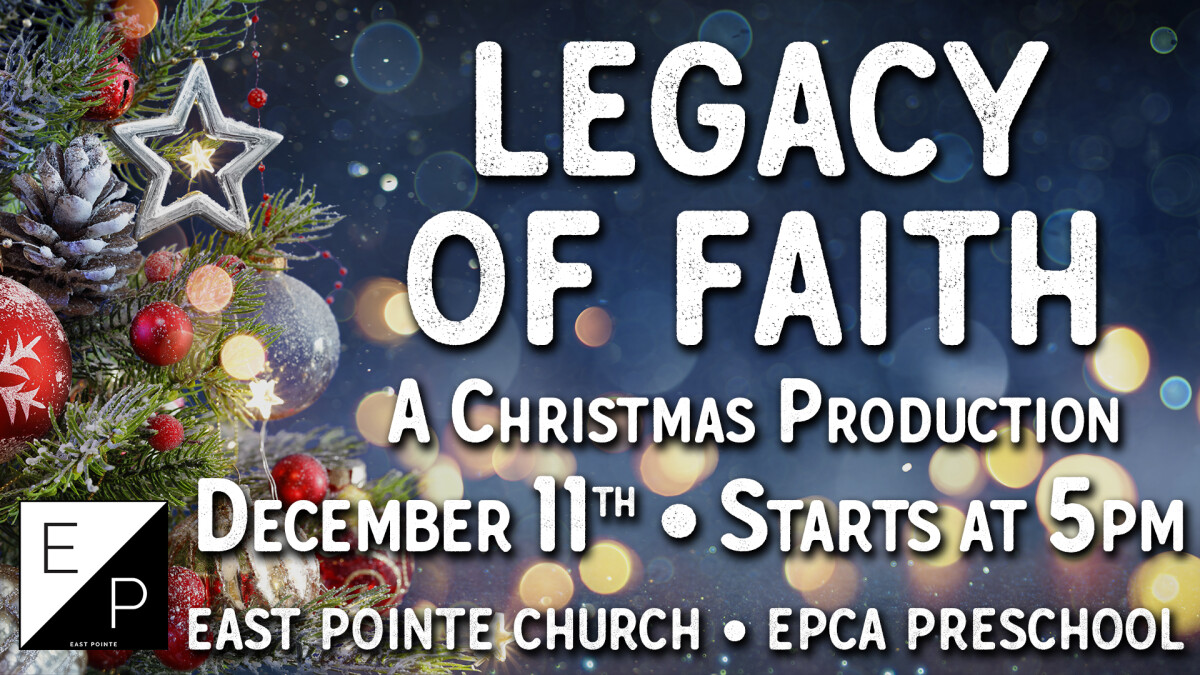 Sunday, December 11, 2022, 5:30 PM - 6:30 PM
Join us for our Christmas Production on December 11th at 530pm!
We would love to have you join us for this special service where we will have a presentation of "Legacy Of Faith: A Christmas Story", worship & a special performace from our EPCA Preschool students.
We hope to see you there. For more information about this production please contact our Children's Pastor, Phil Thompson at !