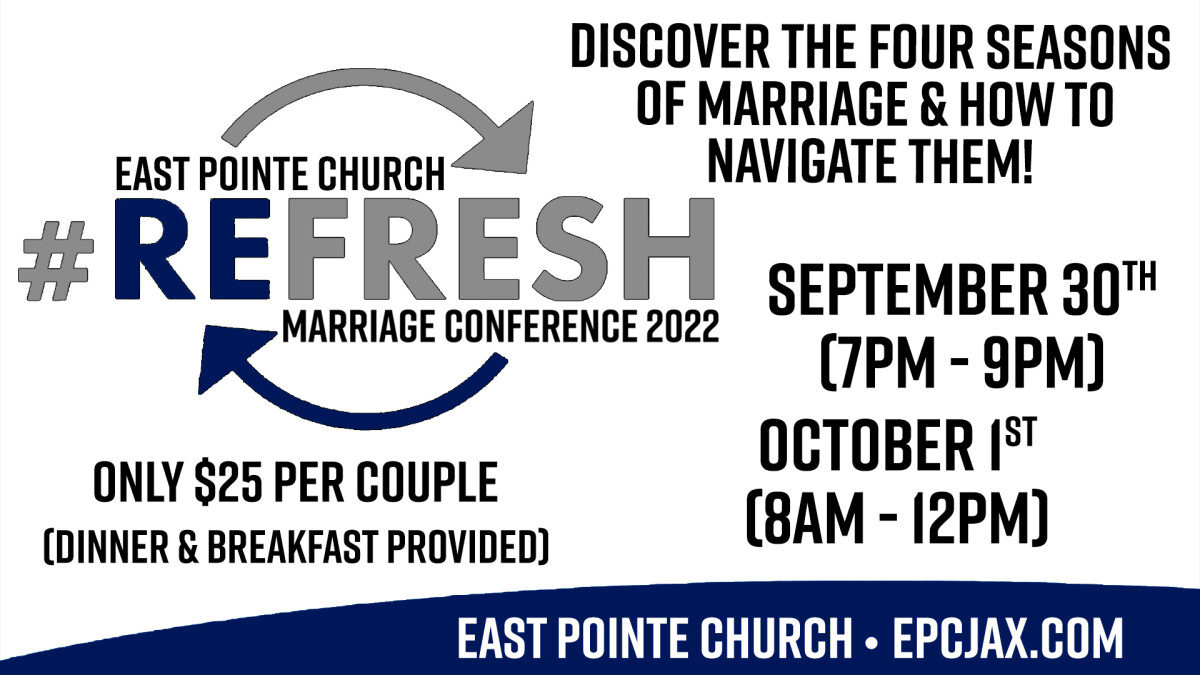 Friday, September 30, 2022 - Saturday, October 01, 2022
Join us for an amazing weekend at East Pointe Church as we discover the four seasons of marriage for our 2022 Marriage Conference, #REFRESH!
Learn what the characteristics of those seasons are and strategies on how to navigate them.
Important Information:
Friday, September 30th (7p - 9p)
- Dinner
- Praise & Worship
- Opening Session
- The Marriage Show (Get Ready, This Will Be Fun!)
Saturday, October 1st (8a - 12p)
- Continental Breakfast
- Praise & Worship
- Morning Sessions
COST: ONLY $25 PER COUPLE!! THIS INCLUDES MEALS & CONFERENCE MATERIALS.
ALL OF OUR MARRIAGES NEED THIS CONFERENCE, DON'T MISS IT!