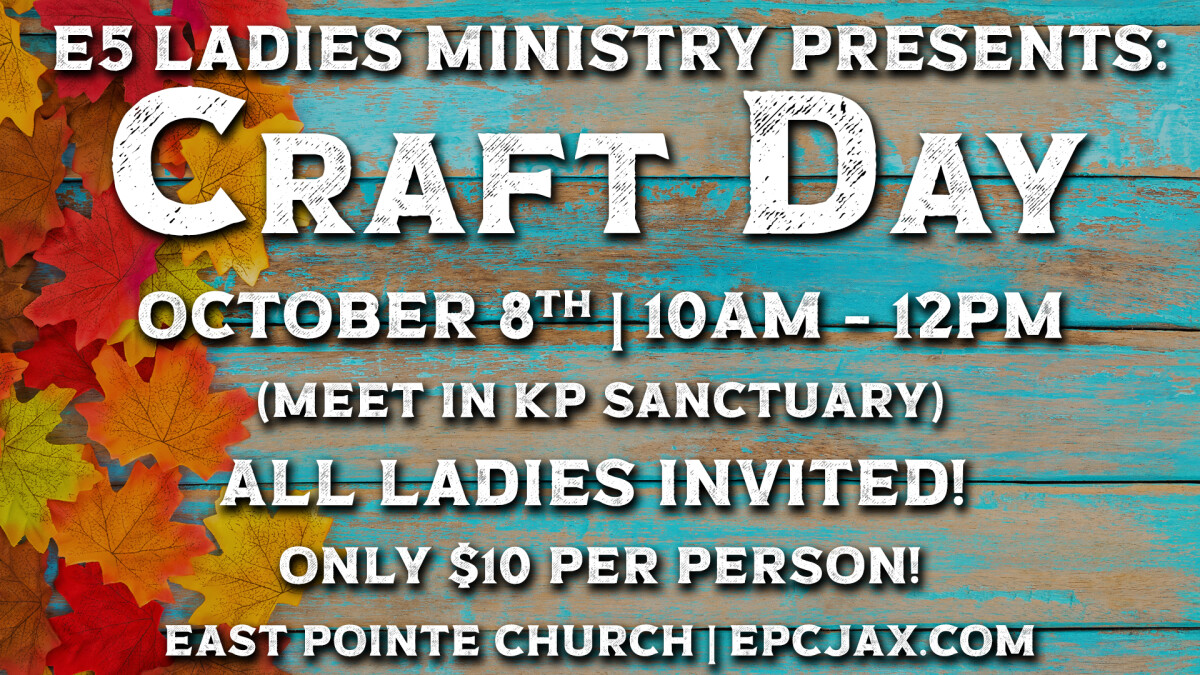 Saturday, October 08, 2022, 10:00 AM - 12:00 PM
Come join us October 8th from 10am to 12pm for Craft Day!
The E5 Ladies Group is hosting a Craft Day in the Kids Pointe Sanctuary at the church. All ladies are invited!
Everyone will be able to make a Fall Craft & a Christmas Craft.
Only $10 Per Person Registered! What a deal!
For more information, please contact Lady Gayle Patrick at