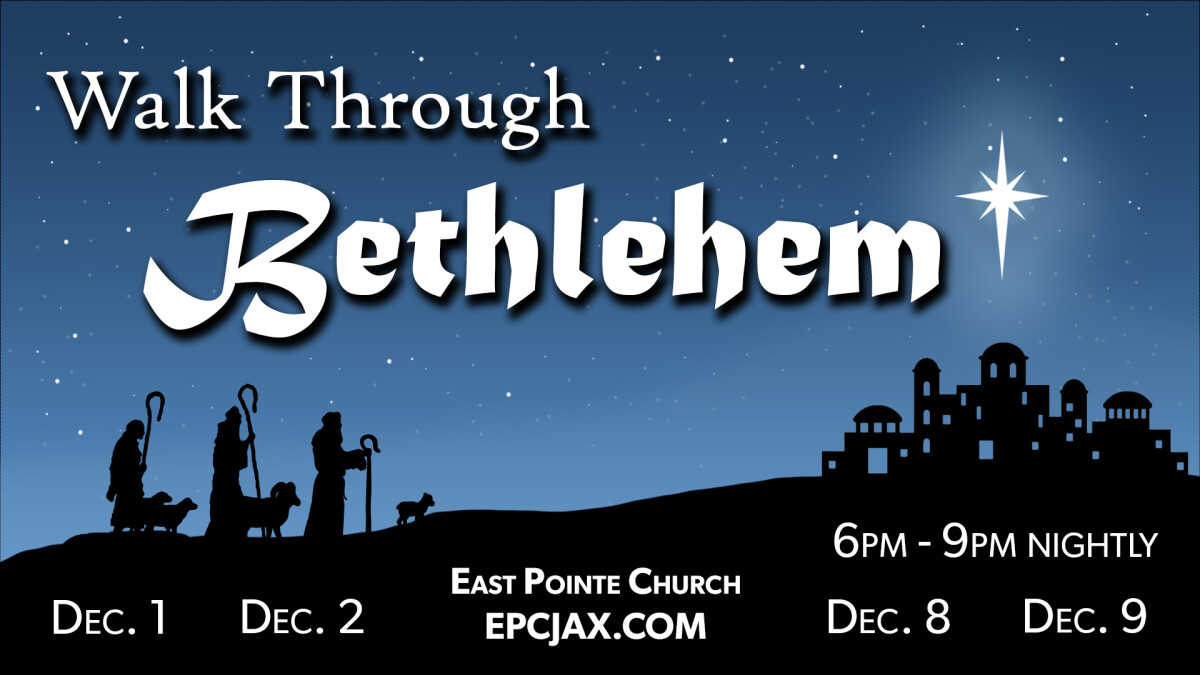 Friday, December 01, 2023 - Saturday, December 02, 2023
"Shalom! As we approach the Christmas season it's important that we remember what this holiday is all about. It's easy to allow the twinkling lights, beautiful displays, and awesome gifts to distract us from the true focus of Christmas… which is the birth of Jesus, the Son of God.
This Christmas at East Pointe Church we will be hosting our first annual Walk Through Bethlehem.
This event will be held on Friday – Saturday (December 1st – 2nd) & Friday – Saturday (December 8th – 9th) from 6pm to 9pm each night.
Come join us as you are transported back in time to the city of Bethlehem on the night of Jesus' birth! On your journey you will encounter Roman Soldiers, live animals, a surly innkeeper, and so much more. This is a completely free event for our community, so bring along your family and friends to this unforgettable experience! Merry Christmas, and we look forward to seeing all of you there!"
For More Information, Please Contact Our Family Pastor Phil Thompson at