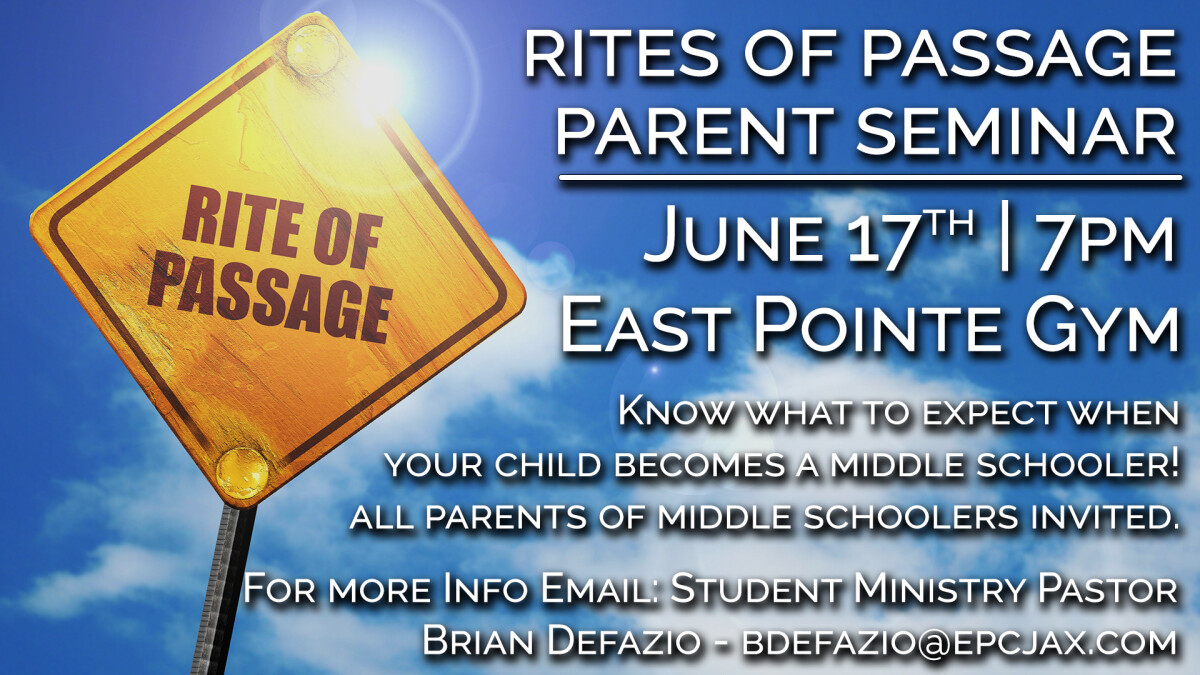 Thursday, June 17, 2021, 7:00 PM - 8:00 PM
STUDENT PASTOR BRIAN DEFAZIO WOULD LIKE TO INVITE YOU TO A SPECIAL SEMINAR FOR PARENTS OF MIDDLE SCHOOLERS AND PARENTS OF 5th GRADERS GOING INTO MIDDLE SCHOOL ON JUNE 17th AT 7 PM. WE WILL MEET IN THE EAST POINTE GYM AND HAVE A TIME OF TALKING ABOUT WHAT TO EXPECT WHEN YOUR CHILD BECOMES A MIDDLE SCHOOLER. THIS WILL ALSO BE AN OPPORTUNITY TO LEARN MORE ABOUT EAST POINTE'S YOUTH PROGRAM. HOPE TO SEE YOU THERE!
TO RSVP FOR THIS SEMINAR, YOU CAN DO SO HERE (https://bit.ly/3uARU3e)!
FOR MORE INFORMATION ABOUT THIS SEMINAR PLEASE CONTACT OUR STUDENT MINISTRY PASTOR, BRIAN DEFAZIO AT .