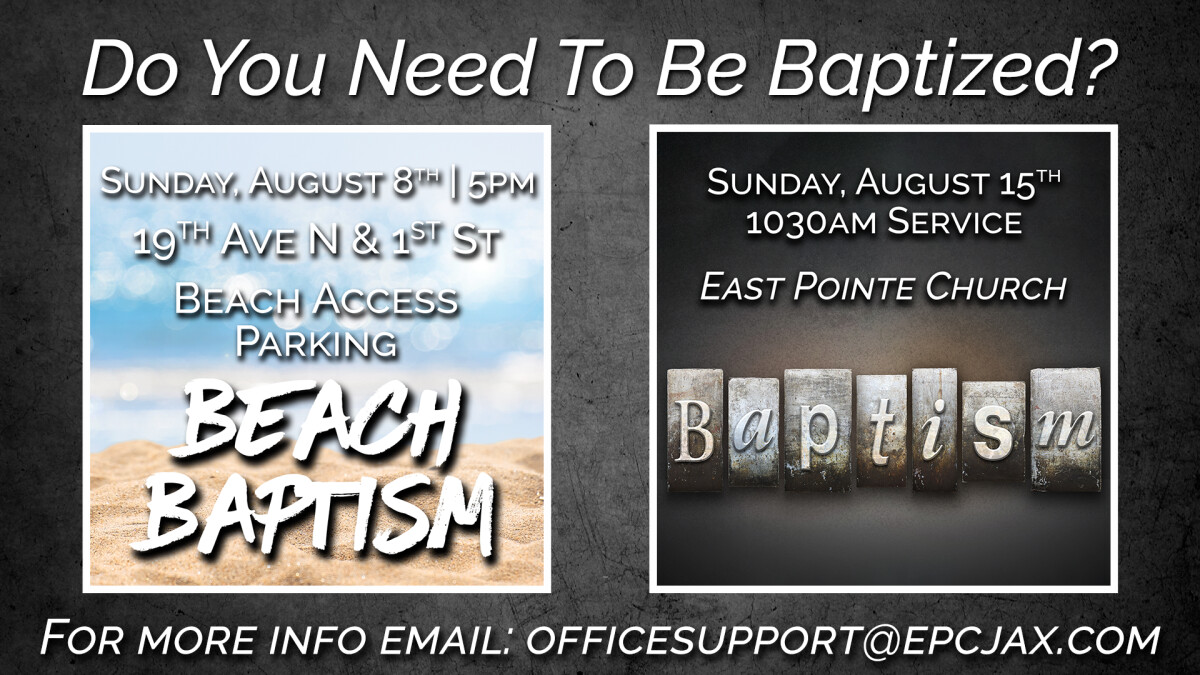 Sunday, August 08, 2021, 5:00 PM - 6:00 PM
Sunday, August 8th at 5 pm, we will be having beach baptism. We will be meeting at 19th Ave North Beach Access Parking Lot on 1st Street.
We will also be having a baptism opportunity on Sunday, August 15th during our 1030am service for those who would like to be baptized at the church.
If you would like to get baptized or have any questions about baptism, please email officesupport@epcjax.com for more information.