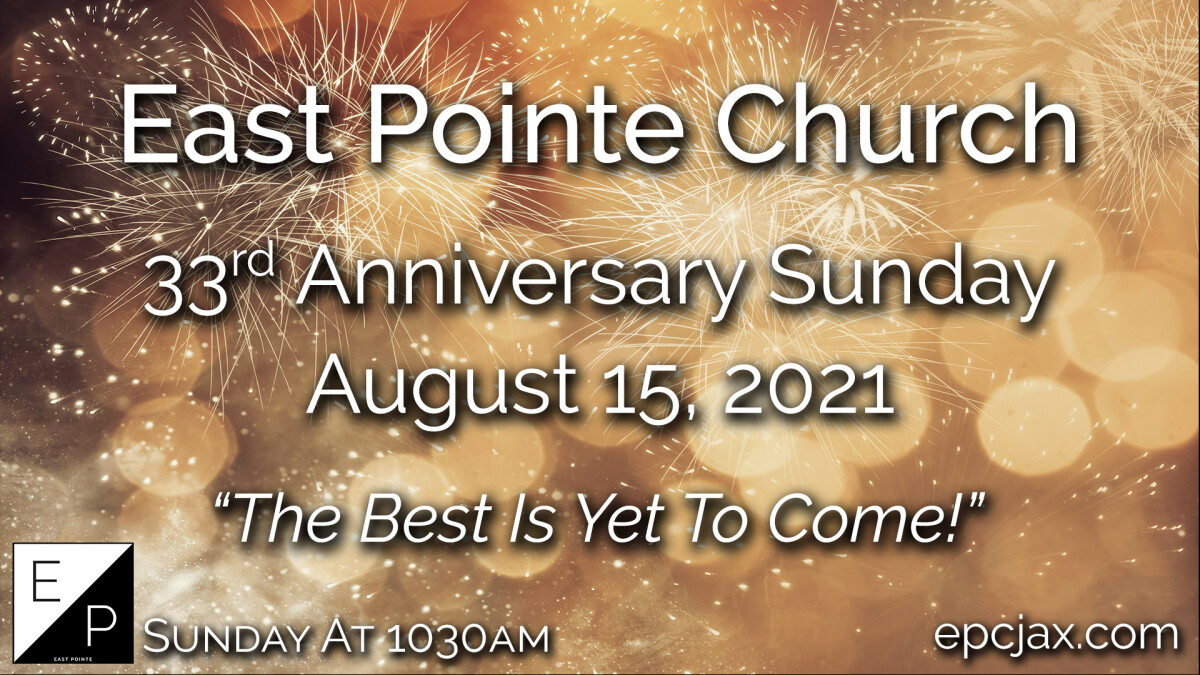 Sunday, August 15, 2021, 10:30 AM - 1:00 PM
Join us for our 33rd Anniversary Sunday on August 15th at 1030am! We have a great service planned and you will not want to miss out! We have a special guest speaker, DJ Patrick joining us!
Hope to see you there!