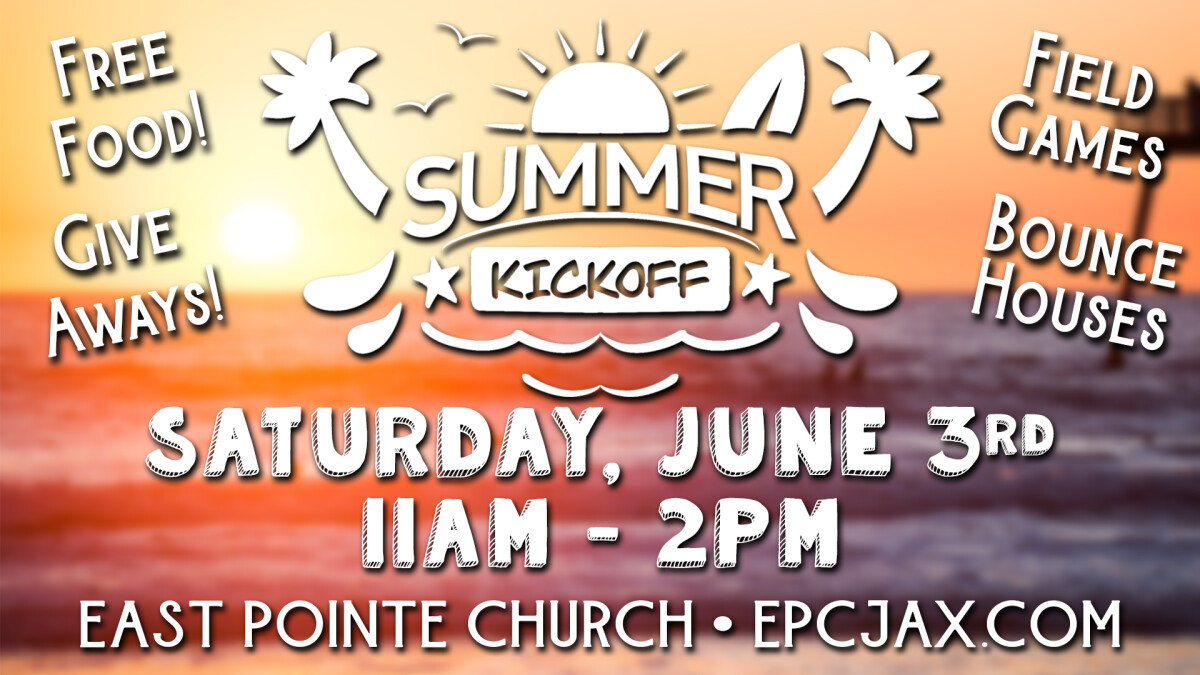 Saturday, June 03, 2023, 11:00 AM - 2:00 PM
Summer is almost here, and that means it's time for our annual Summer Kickoff!
This event will be held on Saturday, June 3 from 11a to 2p, and we will have bounce houses, face painting, balloon art, field games, raffle prizes, great food, and so much more! The best part is that this is a free event for our community. So, everyone is invited!
So, come out and join us at East Pointe Church to celebrate the beginning of Summer! We're excited to have a great time with you, your family, and your friends and we look forward to seeing you there!