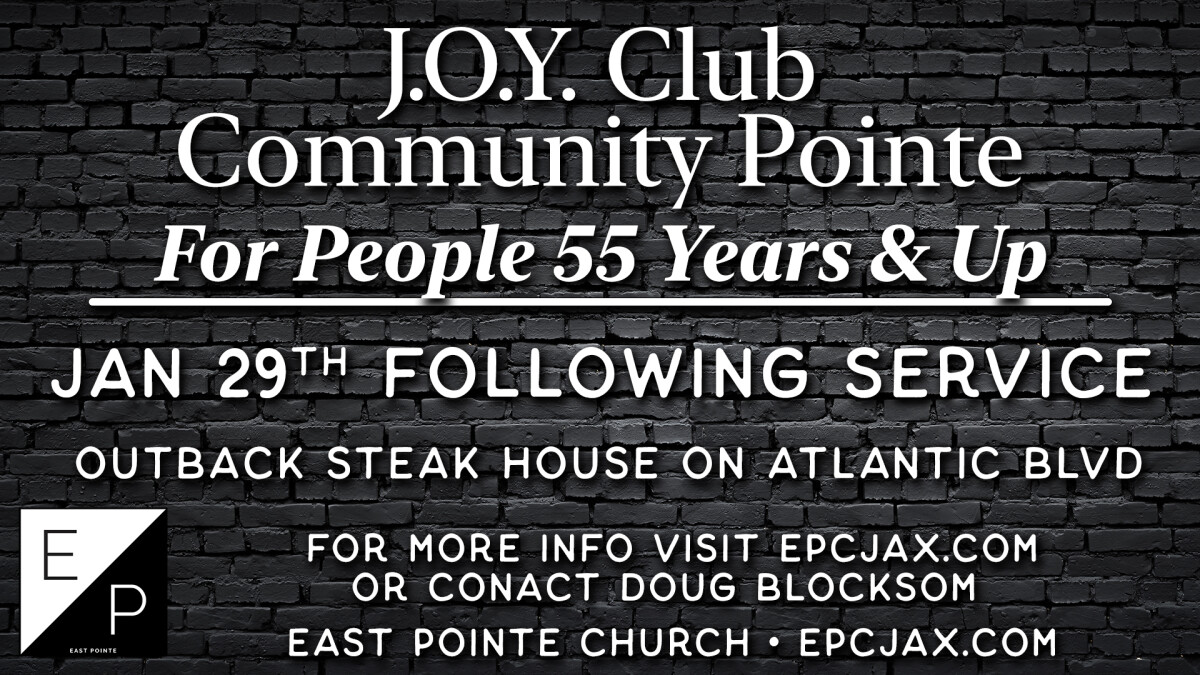 Sunday, January 29, 2023, 12:30 PM - 1:30 PM
We invite you to join East Pointe's J.O.Y. Community Pointe for our next event, Sunday January 29th following our 1030am worship service. We are plannig to meet at Outback Steak House on Atlantic Blvd
Address: 13245 Altantic Blvd, Jacksonville, FL 32225

This is a group for individuals 55 years and up to gather together to fellowship and encourage one another.
If you plan on attending please RSVP with Doug Blocksom to let him know you are coming in order to make reservations. Thank you! Below is the link to the menu.