Missions
At East Pointe we believe strongly in carrying out the great commission given to the local church by Jesus. . . "And He said to them, 'Go into all the world and preach the gospel to every creature.'" Mark 16:15
We do this primarily through our world-wide Missions program. We partner with Missionaries all over the globe to share the love of Jesus and the gospel message with every soul. We provide both prayer and financial support to help these missionaries accomplish the work of Christ.
Below is a list of the Missionaries with whom we are currently partnered with. Please take a moment and pray for them. Donations that are given to missions at EPC are used entirely for missions.
---
Missions Spotlight
SPECIAL VBS EDITION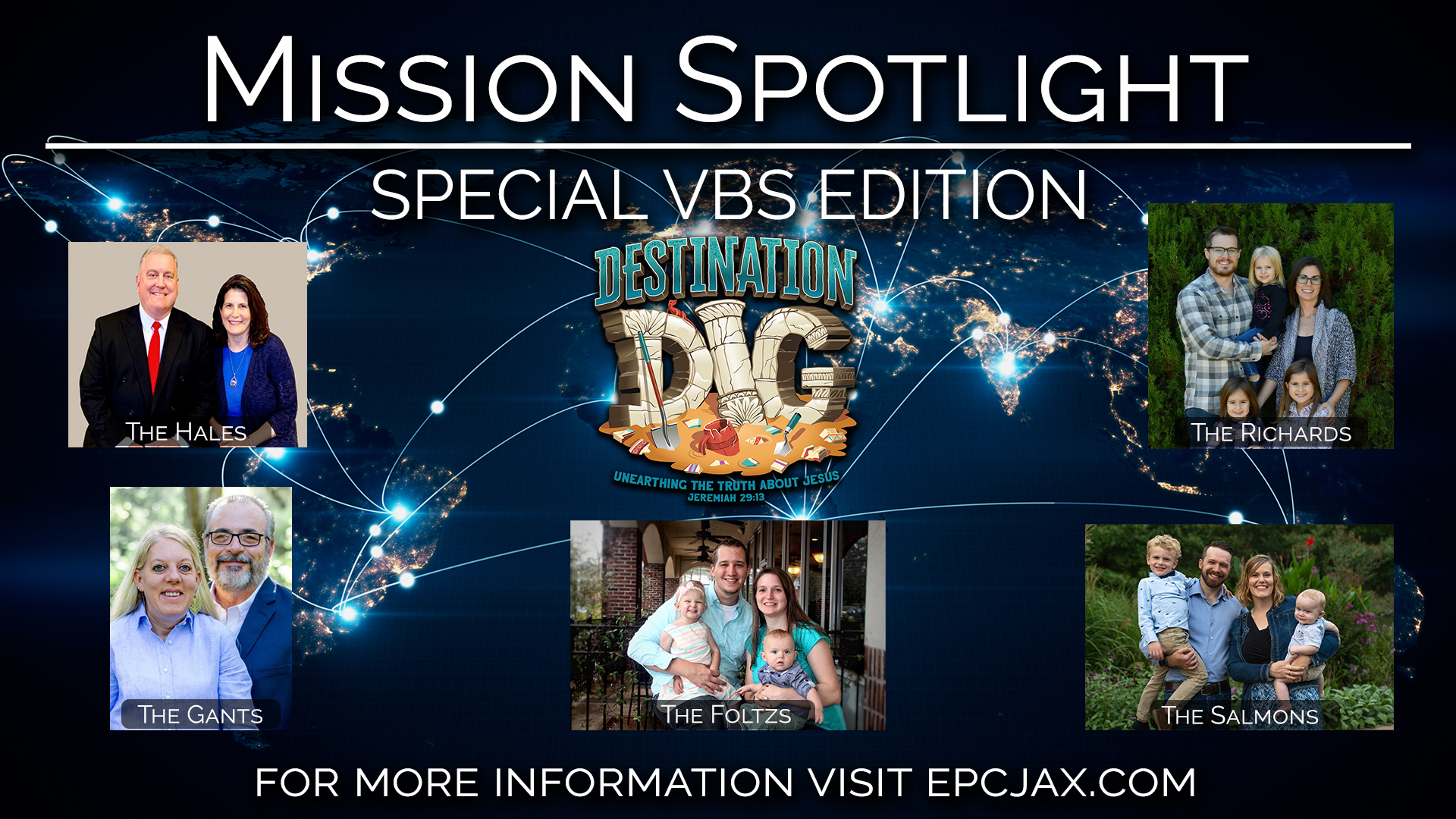 This week for our Mission Spotlight we have a special edition. This week has been East Pointe's VBS and each night we have been highlighting a new missionary. We have been praying for them and the kids have been bringing offerings that will go to them at the end of the week. For more information about our highlighted missionaries check out the links below. To check out all the other missionaries East Pointe Church has partnered with you can check them out further down below on this page.
Monday: Mark and Michelle Hale (Europe - PORTUGAL)
Tuesday: Steve and Gina Gant (South America - GUYANA)
Wednesday: Nathan and Tiffany Foltz (Africa - TANZANIA)
Thursday: Shane and Katie Salmon (Asia - THAILAND)
Friday: Ian and Amanda Richards (AUSTRALIA)
____________________________________________________________
East Pointe Supported Missionaries
Matthew 24:14
And this gospel of the kingdom

will be preached in the whole world

as a testimony to all nations, and then the end will come.
(Click on the name to learn more)
Thanglal Haokip - Northeast India
Abby Oshman - Zambia
Missionaries in Hostile countries.
______________________________________________
How can I pray for an Unreached People Group (UPG)?
Check out joshuaproject.net to receive a UPG of the week to pray for. They have an app available that will send you the name of an Unreached People Group of the week to pray for.