Growth Track
Growth Track is for New and Prospective members of East Pointe Church. If you have recently joined or are considering joining EPC, you would benefit from this Track. Growth Track is designed to answer a number of questions you may have… What type of Church is EPC? What are the core beliefs at EPC? What is in the church for me and my family? How can I get plugged in? What type of Missions program does EPC have? These are just a few of the questions we will be answering.
Register for our next Growth Track, Sunday, September 11th at 5pm. Dinner will be served.
For questions regarding Growth Track, please email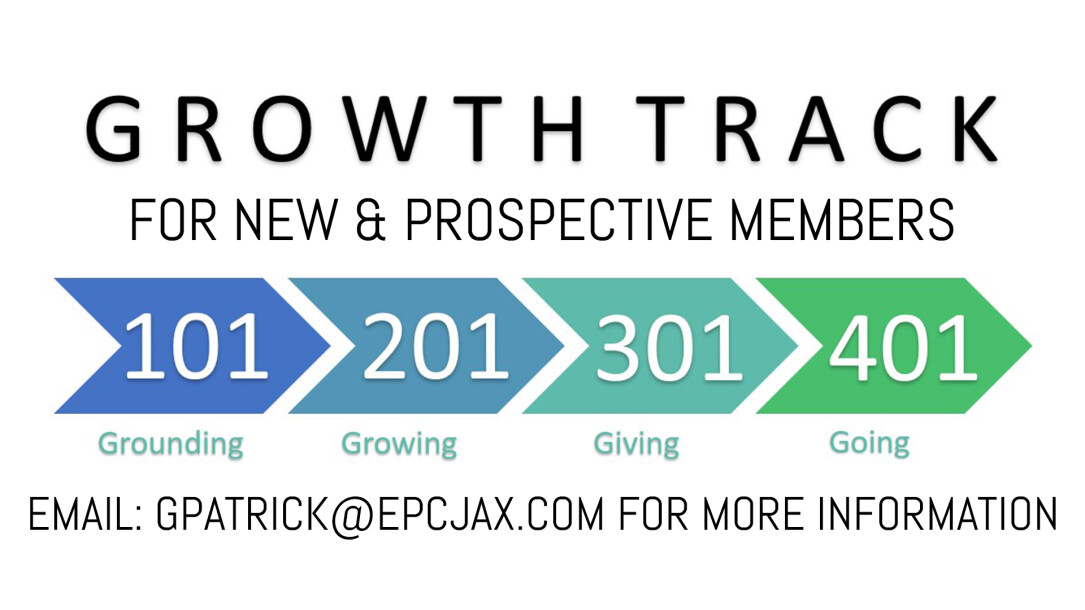 Growth Track is a 4-week program that you can hop into at any time.
101 - GROUNDING | 201 - GROWING | 301 - GIVING | 401 - GOING