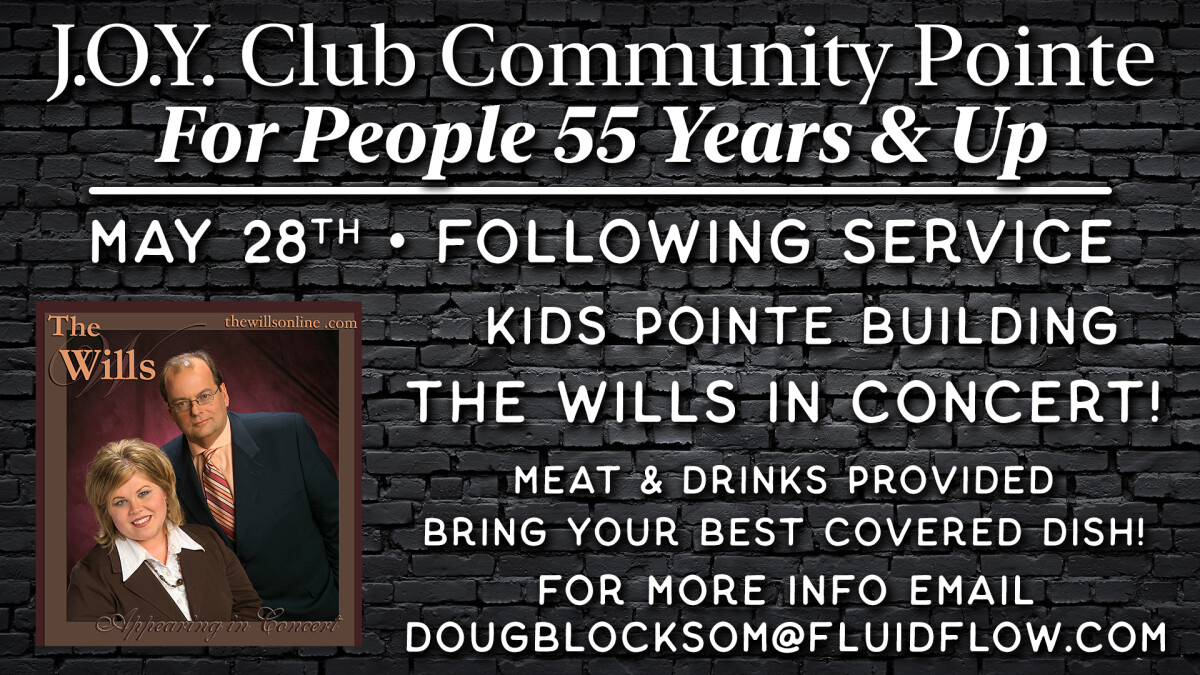 Sunday, May 28, 2023, 12:30 PM - 2:30 PM
We invite you to join East Pointe's J.O.Y. Community Pointe for our next event, Sunday May 28th following our 1030am worship service. We will be having a special concert with the Wills Family in the Kids Pointe Building. Meat & drinks will be provided by the church. Please email or see brother Doug Blocksom and let him know what covered dish you are planning to bring.
EMAIL:

This is a group for individuals 55 years and up to gather together to fellowship and encourage one another.
If you plan on attending please RSVP with Doug Blocksom or Life Group Pastor, Robbie Hinson to let them know you are coming in order to make sure we have enough meat & drinks. Thank you we look forward to seeing you there!