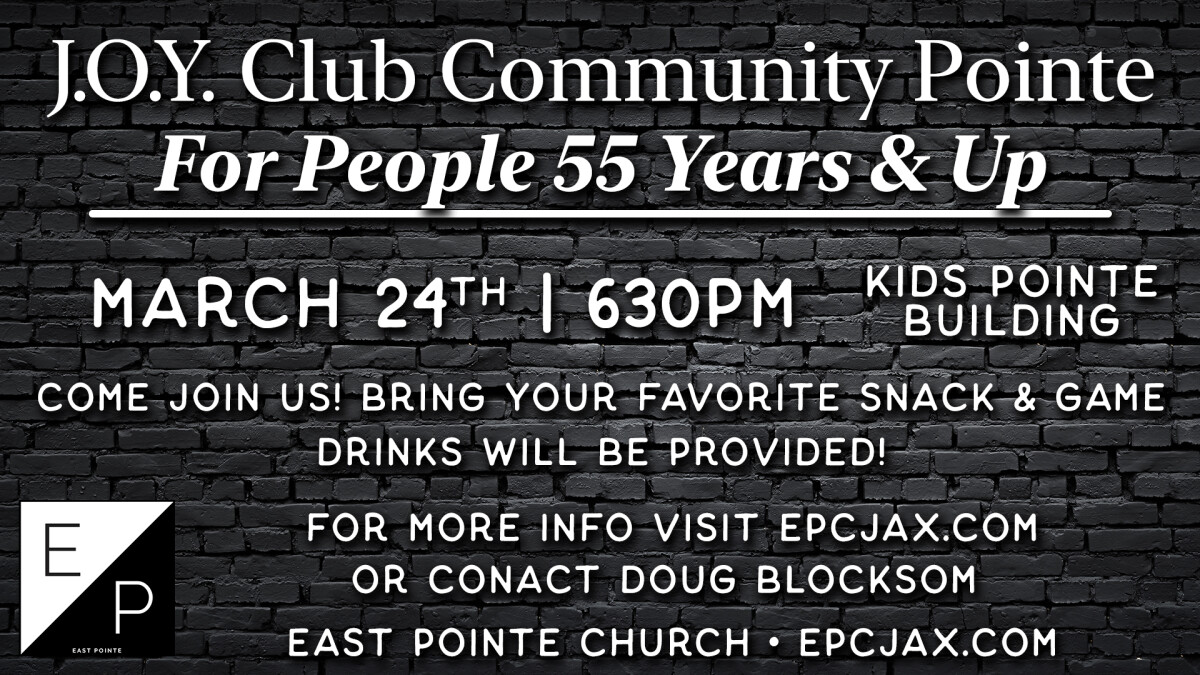 Friday, March 24, 2023, 6:30 PM - 8:30 PM
We invite you to join East Pointe's J.O.Y. Community Pointe for our next event, Friday March 24th, starting at 630pm in the Kids Pointe building.

This is a group for individuals 55 years and up to gather together to fellowship and encourage one another.
For Game & Snack Nite, we are asking for you to bring your a favorite snack to share! If you would like to bring a favorite game, we can play together or break up into groups if there is more than one game people are interested in playing. Drinks will be provided for everyone.
If you plan on attending please contact Doug Blocksom to let him know you are coming. Thank you!