East Pointe Church Bible Study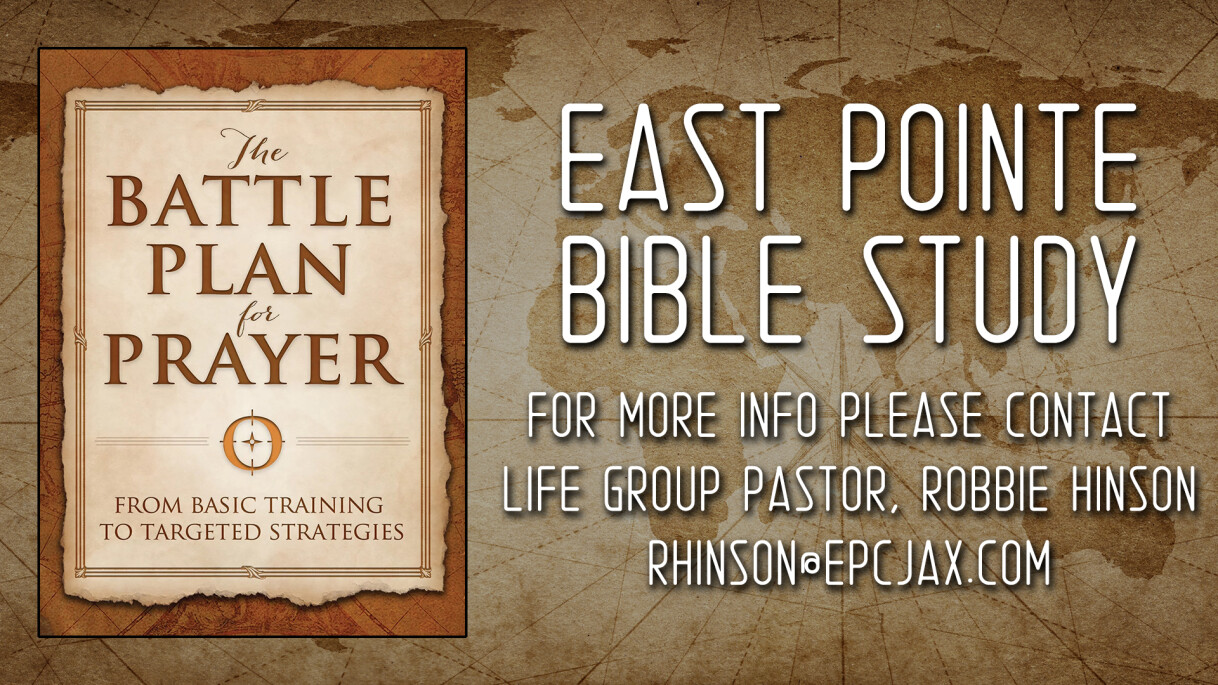 We want to invite you to a special Bible study that we are making available church wide. The Battle Plan For Prayer has a set of videos that will be made available via the link below. For copyright purposes it is password protected, so if you are interested or would like to do the study as an individual, couple or group, please contact Pastor Robbie Hinson by phone, (904)-697-7446, or email at .
Once we receive your inquiry, you will be sent the password to access the videos online and we can order you the book. The Study book for the video is "The Battle Plan for Prayer Bible Study" by Stephen and Alex Kendrick, ISBN:9781430040453, copyright 2015. There is a second book for a more in-depth reading that is not for the video and Bible study if you are interested please let Pastor Robbie know.
We are excited about this study so please contact Pastor Robbie and let us know if you are interested in participating in this study!