Brand New Sermon Series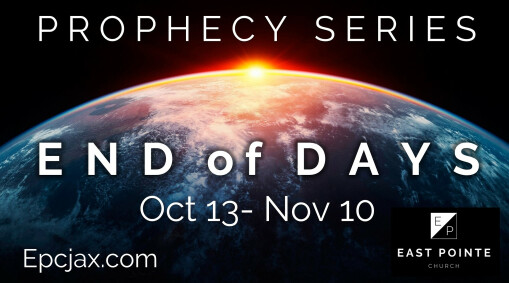 You're Invited to a Prophecy Series 10:30 am Sundays October 13- November 10 @ East Pointe
Come and study with Pastor Dave as he connects Bible passages from the books of Daniel and Revelation to current events. See how ancient words from the Scriptures may be being fulfilled right before our eyes in the modern movements of countries like Iran. Pastor Dave will explore subjects like the Rapture, The Seventieth Week of Daniel, The Four Horsemen of the Apocalypse, The Antichrist, The Second Coming of the Jesus and much more… Bring your copy of the Word of God, and a pen and paper for some notes.